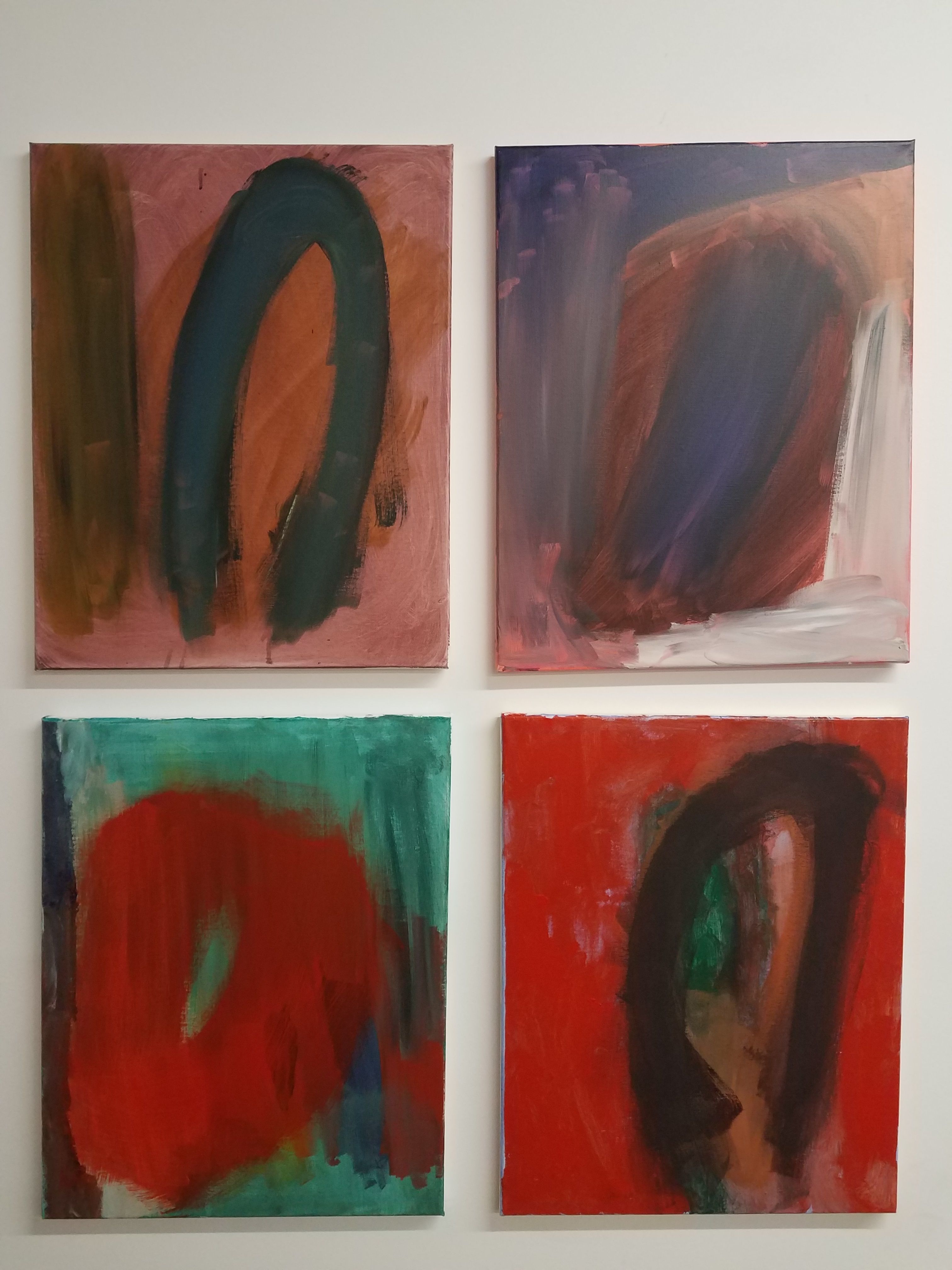 The Cultural Arts program at SpArc Services is thrilled to be using its studio space and Marketplace at Cherry Street Pier. SpArc program participants can benefit from the resources of a professional studio to further their art. Billy is a participant who has enjoyed residency in the studio.
In this essay, Cultural Arts staff member Fred Henzel takes us inside Billy's process of creating art, and how using the studio helped advance his art.  
Billy was our September 2020 Artist of the Month! Check out his featured pieces on SpArc Marketplace. 
--
For several weeks, Billy came to the Cherry Street Pier Studio every Tuesday and Thursday and spent several hours here each time. During his visits, I saw his work really come alive. I always knew Billy to be a talented and dedicated artist, but I think being in this professional studio environment--with all the tools he needed and zero distractions-- helped him reach a new level.
He started every day with quick sketches. Using an easel and paper pads, he would warm up his arm by making swooping gestures, which were recorded on the page by crayon or charcoal in his hand. His marks accumulated and formed his now-familiar pinform shape. He also began drawing horseshoes.
Next he moved on to either mixed media or painting. Billy would gather a wide range of art materials and combine them in interesting ways. He would do a drawing in crayon, then cover the page with a wash, plunging his forms into colorful skies or oceans. Or he would grab a canvas and first lay down a ground of solid color, then either let it dry before proceeding or begin working shapes directly into the field of color.
Billy completed the above series over the course of two days. He worked on all four pieces simultaneously, giving each an equal amount of attention before moving on to the next. After establishing a ground and some more general shapes on the first day, he came back the second and without hesitation threw down bold shapes on top. 
In one piece, he had originally painted what looked like a passage or hallway. When he returned to it, he suddenly began painting a dark arch-like shape with a very particular series of gestures. He would repeat these marks, rub out mistakes and do them over until they were exactly to his liking. The result is like a window into his mind.
Since Billy is nonverbal, it can often be hard for me to understand what he is thinking. However, as I helped him get the resources he needed for his art, I saw that he was revealing parts of his mind that words cannot express. Looking at his work is sometimes like peering into an unknowable abyss or gazing at an ineffable shape. However, each piece is distinctly and recognizably Billy.